Dear Family and Friends,

As we prepare for the arrival of Emerson Grace, we have learned that while decorating her room
and stocking up on baby essentials is important, even more important is the emotional health of our girl. In Eme's short life, she will have gone through more changes and life altering experiences than most adults could handle. Imagine how much harder the changes will be for her. While she may not consciously remember the events, she will still experience immense loss, including feelings of grief and trauma. She's already experienced the loss of a birth mother, care takers in her orphanage that she may have grown attached to and will soon experience the loss of her foster family that has cared for her for some time now as well as the sights, smells, and language of her birth country. Her world will turn upside down. She will struggle with feeling safe and secure and she may lack the ability to trust that we will meet her needs.

We have prepared to meet her emotional needs so that she does learn that we will always take care of her and we will always keep her safe. We need your support. In order to form a strong and healthy attachment we will allow Emerson Grace to regress so that she has the opportunity to go through all of the emotional stages with us despite her chronological age. Although it may appear that we are spoiling her, we have been advised that it is best that we meet every need quickly and consistently. Until she has learned that we are her parents, we will need to be her primary caretakers at all times. It is essential that we always hold her, feed her, and do all of the nurturing. You may wonder how long this will take, but the timeline is different for every child. We will follow Eme's lead and trust our instincts as her parents rather than worry about what society expects.

We have all been waiting anxiously for Emerson Grace to arrive but she has not been waiting for us. She may show her grief and confusion in many ways and we are prepared to help her through it and prove that we are a forever family and this truly is her last stop. We trust that as our family and friends you will help us to do what is best for our daughter, and we thank you in advance for your support and understanding.

Sincerely,
j&t



______________________________________________________
To our daughter,
We have been anxiously preparing our hearts, our minds, your brothers and the friends and family that will be in your life as well with what is to come. We are ready to bring you home. We do know that you are not sitting in China right now wondering where we are. We know that your world will be or already has been rocked once again with the loss of your foster parents & we are prepared to wait for you to let us into your heart. We will move slow, we will be gentle with your spirit and we will seek to know who you are. We promise that we will fill the empty spots in your heart and allow you time to grieve and adjust to this bright new world. We want you to know that though we will look different, smell different and talk different, we will also love you like nobody has ever loved you before. I can also promise you that once the walls around your guarded heart come down and you allow the love that we have for you to wash over you, you will never look back on the past and all those differences will disappear. We will always be here for you.
Tomorrow we leave the USA to fly to the other side of the world, where in 5 short days, you will be handed to us and we will begin this next journey of our lives together. We will keep our promises to you and we will love you for the rest of our lives.
your mommy & daddy
________________________________________________________
The time has come for us to bring our girl home.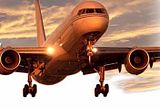 See ya on the flip side!